Retractable Roofs and Pergolas Installed in Sydney
Blind Elegance are leading designers, suppliers and installers of Retractable Roofing in Australia.  If you are looking for a flexible solution for your patio, pergola or carport, then a retractable or opening roof system is the answer.
Suntech's range of architectural Retractable Pergolas and Roof Systems are available for use in any weather conditions, for a large range of residential and commercial applications. Whether its a Retractable Pergola for your backyard, courtyard or deck that your looking for, or a custom made Roof System to meet the needs of a restaurant, bar or commercial project there is a Suntech model to suit.
Designed and built using only the highest quality materials, Suntech systems are manufactured to size for every project and offer a wind rating up to 117km hour to withstand even the harshest elements.
Suntech systems are available in widths up to 13m and a maximum projection of 10m in one fabric – providing a solution to cover areas up to 130sq meters at the touch of a button. Linking systems is also possible and made easy by our patented joining system that ensures 100% waterproof joins every time.
Using European technology through a custom direct drive motor system to ensure smooth and quick operation, coupled with high grade extruded aluminium profiles, stainless steel components and a second to none running system is why Suntech is at the forefront of our industry worldwide.
The fire rated and 100% waterproof PVC fabric is available in a range of colours in both opaque and translucent, providing maximum stability and resistance to temperature, moisture and dirt. It doesn't shrink or stretch and the acrylic top coating makes it very easy to clean.
The Proof Is In Our Reviews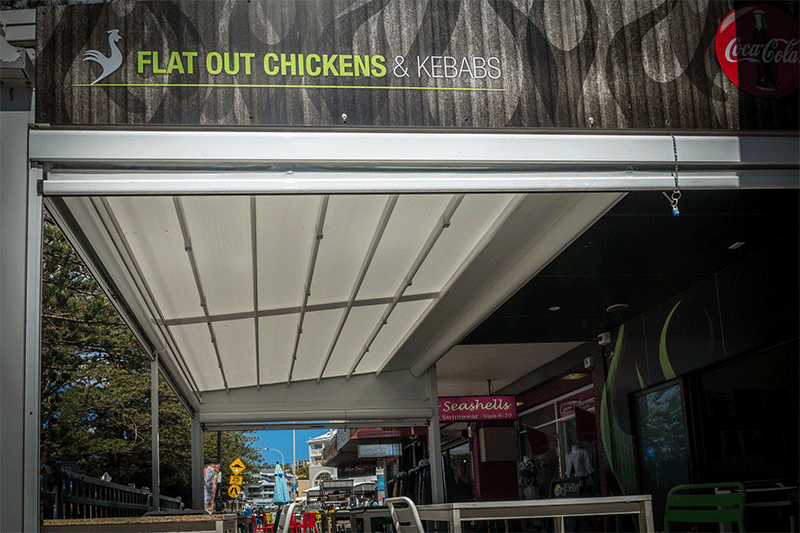 Outdoor Blinds Customer Satisfaction Guarantee
We take tremendous pride in our customer service and actively encourage our customers to let us know how their new outdoor blinds are performing as we genuinely care about the results they are getting.
We are extremely proud of the fact that over 80 percent of the orders we receive are from friends, family, and neighbours.