Blind Elegance's Privacy Screens are the ideal low maintenance solution for complete privacy. Do you have an awkward opening and are losing privacy? Does your spaces have no where to fix an awning to?
Our privacy screens can be the low cost, one stop fix for privacy woes and make your space the living and entertaining space it has the potential to be! Privacy screens are perfect for gaining privacy on apartment balconies, or duplex dwellings. Privacy Screens are available in a range of standard colours, or can be powder-coated any non-standard colour of your choice. They are simple to install and come ready made.
The Proof Is In Our Reviews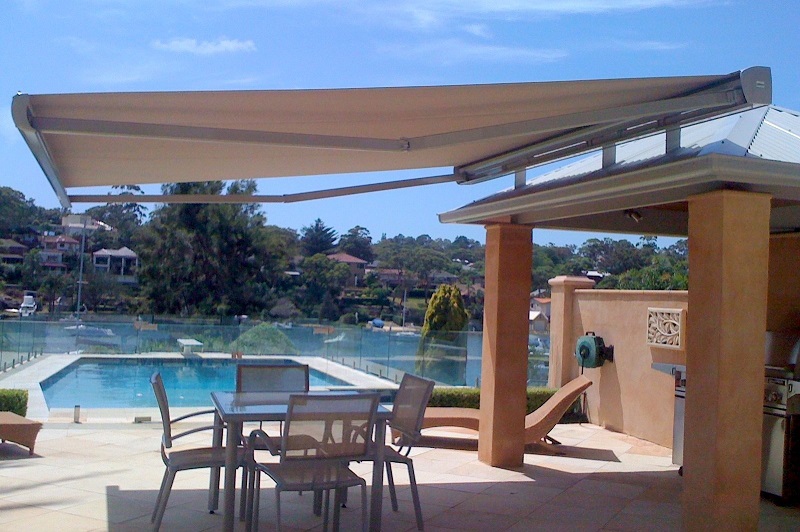 Components
Fabricated in our local factory, Blind Elegances privacy screens are made from 65mm x 16mm slats
The slats are spaced 15mm apart and supported by 50mm posts on the sides.
The slat is held by a channel with small pop rivets. Stringers are needed requiring around every 1800mm to support the slat.
These slats are installed horizontally on top of each other. The top has a decorative 54mm channel, which gives the screen a complete finished look.
Client
Testimonials
We would definitely recommend Blind Elegance. Peter and his team were professional and very focused on looking after the customer. From the very first measure and quote we were always in the loop on how our job was progressing.
test
Phillip Dowes
At the end of a challenging reno the end-to-end Blind Elegance Customer Journey was fantastic - professional all the way! Our shutters are the icing on the cake, my measure of satisfaction is if I feel good about paying the bill, in this case, it felt GREAT! Thank you Blind Elegance we are very happy.
test
Allan Bolton
We have just had shutters fitted very happy they look so great, the assistance and support from Peter has been excellent.
test
Susanne Fraser
Outdoor Blinds Customer Satisfaction Guarantee
We take tremendous pride in our customer service and actively encourage our customers to let us know how their new outdoor blinds are performing as we genuinely care about the results they are getting.
We are extremely proud of the fact that over 80 percent of the orders we receive are from friends, family, and neighbours.