Retractable Awnings Make The Most Of Your Outdoor Area
With an awning that extends and retracts at your bidding, the conditions in your outdoor area will always be pleasant. Or, with new automated features, your awning can automatically adjust itself to suit your needs! They could not be simpler to use. Our awnings are robust, and will stand strong in Australian extremes for years to come. Talk with us about any weather issues you need solved to see if a retractable awning is right for you.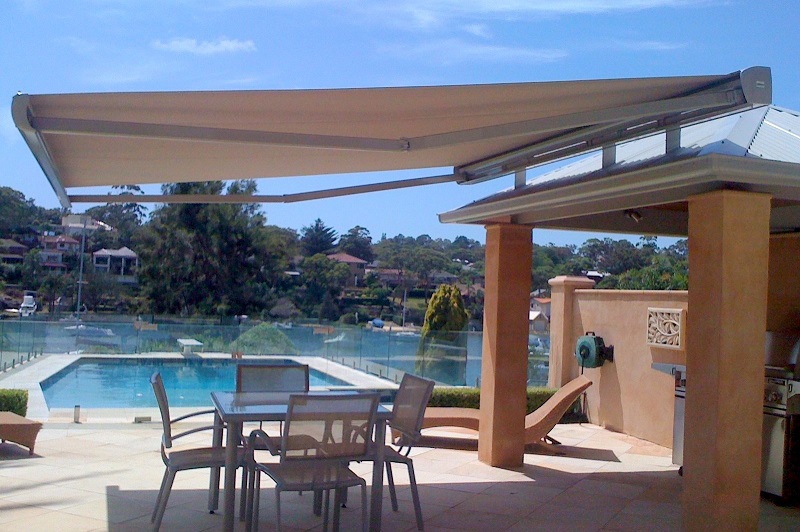 Benefits of Custom Made Awnings
Highly versatile, adapts to changing weather conditions
Extends your usable outdoor space
Keep warm winter sun – only block elements as you need
Trusted materials already proven in hundreds of install throughout Sydney
Great Value
Factory direct, so you save big on top quality products. Wholesale prices, direct to customer.
Quality Assured
We only supply the highest quality.
Extensive Range
Sydney's most extensive range of products.
Blind elegance are leading installers of awnings in Sydney. If you are looking for a flexible solution for your windows, veranda, courtyard, or outdoor seating area, then a retractable awning is the answer.
Let's imagine you have an outdoor seating area that's beautiful in the morning sun, but too hot in the heat of the afternoon. With a flick of a switch your retractable awning can provide you with the warmth of the morning sun, and a cool shady area in the afternoon.
Outdoor Blinds Customer Satisfaction Guarantee
We take tremendous pride in our customer service and actively encourage our customers to let us know how their new outdoor blinds are performing as we genuinely care about the results they are getting.
We are extremely proud of the fact that over 80 percent of the orders we receive are from friends, family, and neighbours.