Repairs and Service for Viva Sunscreens Products
Are your Viva Sunscreen awnings in need of repair? Or perhaps your Viva retractable roofing needs a service? You might not be aware that Viva Sunscreens has ceased trading. At Blind Elegance we can help! We have extensive experience repairing and servicing Viva Sunscreens products just like yours.
Typical Viva Sunscreen Issues We Can Help You Resolve
Broken motor
Your awning won't fully retract
The Awning remote is no longer working
The fabric is damaged or stained
Experts You Can Trust To Repair Your Viva Sunscreen Products
We have helped thousands of Viva Sunscreen customers repair, service or replace their products since Viva Sunscreens went into liquidation in 2015. Our friendly, professional team will arrange an appointment with you and will provide a free quote to repair, service or replace your Viva Sunscreen product.
CONTACT US TODAY
at Blind Elegance for repairs and/or service to your Viva Sunscreens shade system.
Contact
Outdoor Blinds Customer Satisfaction Guarantee
We take tremendous pride in our customer service and actively encourage our customers to let us know how their new outdoor blinds are performing as we genuinely care about the results they are getting.
We are extremely proud of the fact that over 80 percent of the orders we receive are from friends, family, and neighbours.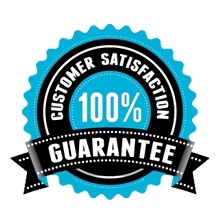 Payment Plans Now Available!
Worried about the cost of your new window blinds? We've got you covered with a range of interest free payment plans available to suit your budget.
Get A Further 15% Off Our Already Competitive Prices By Filling In The Form Below And Contacting Us Online Today