Sydney's  Favourite  Supplier  of  Outdoor  Blinds  and  Cafe  Blinds

Outdoor Blinds and Cafe Blinds are the perfect solution to enclose outdoor living areas and are often used in cafes and restaurants, so you can enjoy alfresco dining all year round, regardless of the changeable Australian weather.
If you are unsure which Outdoor Blind solution is right for you, one of our friendly design consultants will be happy to visit your property to provide a free consultation and quote to help you create a stylish look for your home or business.
All of our outdoor blinds and cafe blinds are manufactured to the highest standards, using European designed components and are custom assembled to fit your property right here in our Sydney factory.
At Blind Elegance, we are proud to have been providing expert, friendly advice on outdoor blinds, retractable awnings, fixed awnings and retractable roofing to our residential and commercial clients across Sydney for more than 15 years. We are confident we can help you create a stunning look for your outdoor space that you can take advantage of all year long.
Outdoor Blinds and Cafe Blinds Product Range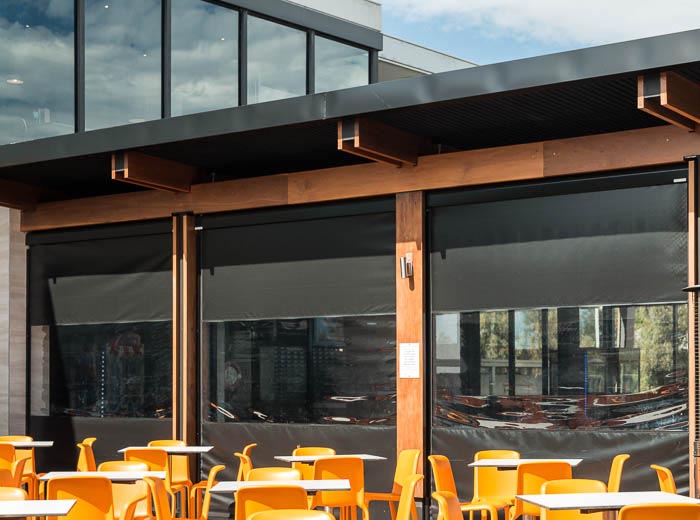 Ziptrak® Blinds – Our No. 1 Selling Outdoor Blind and Cafe Blind
Ziptrak® outdoor blinds provide the perfect shade and weather proofing solution for your outdoor area, offering ultimate UV protection and a unique sophistication that will enhance the look and feel of your home or business.
Their unique slotted track system which allows the blind to be raised or lowered smoothly using a spring balance system makes the Ziptrak® product really stand out from other cafe style blinds. They can also be easily secured and locked in the down position to guard against high winds and UV rays, and are easily unlocked from either side by lifting the handle – no zippers or buckles required, it's that simple. They are available in a wide range of colours and transparencies to allow you to control the elements but maintain your view.
Features & benefits
Stylish contemporary look
Protects against sun, rain and wind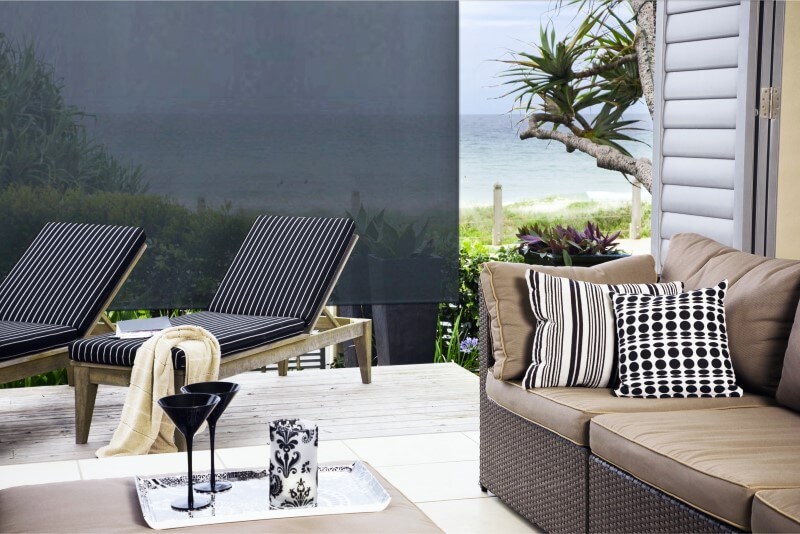 Tensioned Outdoor Blinds
This classic outdoor blind comes with a weighted bottom rail that provides tension to ensure the blind stays elegantly in place. It's extremely versatile and can be configured with a large range of options, accessories, colours and materials allowing you to create your own unique look for your home or business.
Features & benefits
Multiple fabrics available
Multiple fabrics available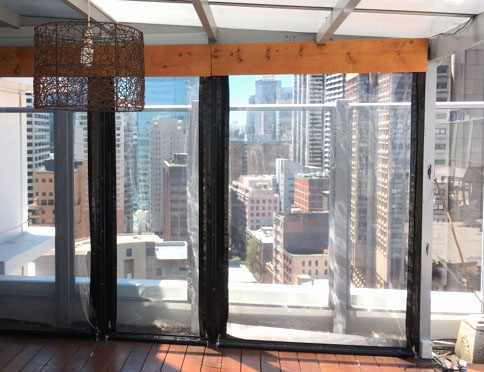 PVC Cafe Blinds
We offer a number of different PVC outdoor blinds and café blinds that will protect your outdoor space from the weather while staying within your budget. They are fully retractable when not in use, and will protect your area against the cold, rain and wind.
Features & benefits
Multiple fabrics available
Multiple fabrics available
Blind Elegance made it easy to do business with and we got good results.
Maggie Frazier
We loved the fact that Blind Elegance are local and very responsive.
Mr and Mrs Duckett
Get a further 15% off our already competitive Cafe Blind prices by contacting us online today