Folding Arm Awnings Specialist
Selecting an awning that meets your needs whilst perfectly matching the style of your home or business can be confusing if you don't have good advice.
Some of the questions you need to ask yourself are:
Should I select a Sunscreen Fabric or PVC to give me a seal from water and wind?
I would like to motorise the awning, can you help?
Should I consider also ordering a cassette or rain cover for the awning?
I'm not sure if I want a Retractable Awning or a Retractable Pergola?
Wind can sometimes be a problem, which awning will work best?
The Folding Arm Awning will provide me light and sun control but will it also protect my outdoor area during light rain?
Do I want a Retractable Awning or Pergola or Fixed Awning?
Will the polycarbonate offer UV protection?
Can the Awning and frame be powder coated to match my house?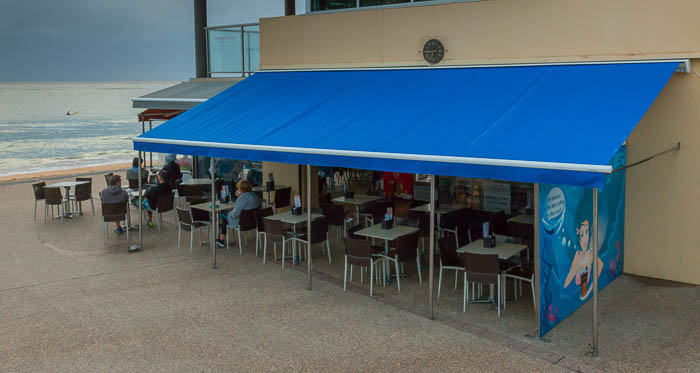 Select an Awning Type
We offer a wide range of awnings to suit your needs and budget. Use our simple feature index below to select the right awnings for your needs.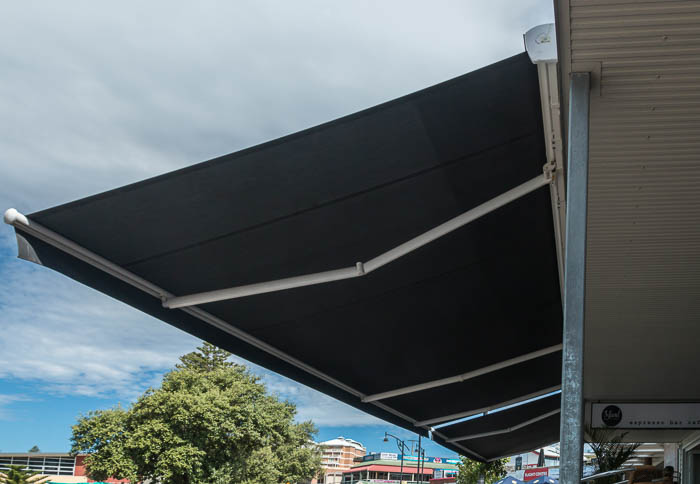 Folding Arm Awnings
Folding Arm Awnings are durable and high quality awnings. Elegantly styled and easy to operate with refined delicate features. Give your patio or balcony a modern individual look with one of our many awning fabrics and our large selection of framework colours.
With a single width unit of up to 11.6m it is ideal for balconies and patios of any size.
Create your own mood and atmosphere with perfect sun and light control with a folding arm awning today.
Features & Benefits
Multiple fabrics available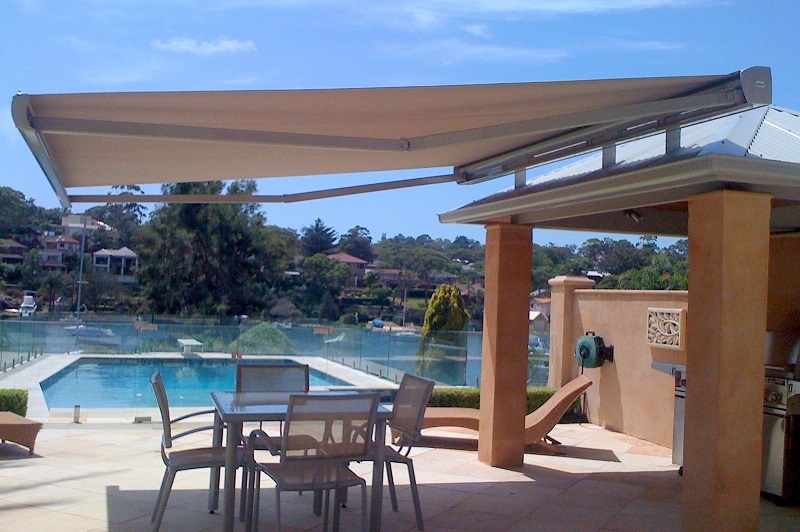 Roof Mounted Folding Arm Awnings
This fitting option is ideally suited for when you don't have the head room to enjoy your awning. Specialist installation involves removing roof tiles or aluminium roofing sheets to install support extension arm brackets into the roof rafters.
A waterproof boot is slipped over the extension arm, weather proofed and sealed to prevent water leakage.
Features & benefits
More head room than standard
Multiple fabrics available
Blind Elegance made it easy to do business with and we got good results. Maggie Frazier
We loved the fact that Blind Elegance are local and very responsive. Mr and Mrs Duckett
Get A Further 15% Off Our Already Competitive Prices By Filling In The Form Below And Contacting Us Online Today